The Man, The Myth, The Legend (in his own mind)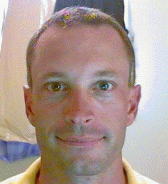 viewers served since opening!


Enough with the boring stuff! We're here to enjoy ourselves, right? About myself:
I'm a guy who passes most days being a software designer, but I leave my work at the office so that I can enjoy other activities in my free time. As you've probably guessed, I'm a beach lover to the core. My wife (of nine years) and daughter have been converted to sand-lovers as well. She's originally from Colorado, but I think it will be hard to get her to leave the ocean for the mountains again. My daughter is huge into horses right now and she's started taking riding lessons in hopes of one day actually owning one of those creatures. I've been surfing for about 17 years, and been playing beach volleyball for the last five. Other interests include boiling water with my jet-ski, cycling, kart racing, and almost anything that throws me an adrenaline rush and/or gets me outside (why waste a beaut of a day!) ! The one true indoor hobby I have is that of brewing beer. I know, it's not exactly a full-contact sport (unless you've had too many and find yourself contacting more things than you'd anticipated), but it's my page and I can do what I want. Right now, the pictures are just thrown together since I haven't found a scanner I can access like I used to. Stay tuned and check back often since I might have something new to see.

More recently, I've started doing a bit of writing. I had an article published in LAN Times (back in May, 1993), and decided to do a little more last year. I have been published three times by The Islander, a web 'zine of sorts (Sadly, this site took a hit during the dot-com blowup and is no longer in service). I've also had one put up by the Boarder's Edge snowboard site (another dot-com meltdown -- I'm pretty sure it wasn't my writing that caused their doors to close).
Pick an interest, any interest: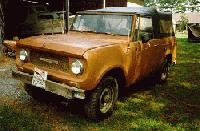 Click the beer mug to find out more about the Big House Raft Race!!!!
Click the Lion to view pics from Menchville's 20 year reunion
Heck, I've even started doing watercolors again.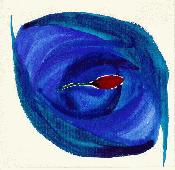 You can contact me by clicking here:

sunbum@usa.com
Got ICQ? page me, or use EmailExpress
---